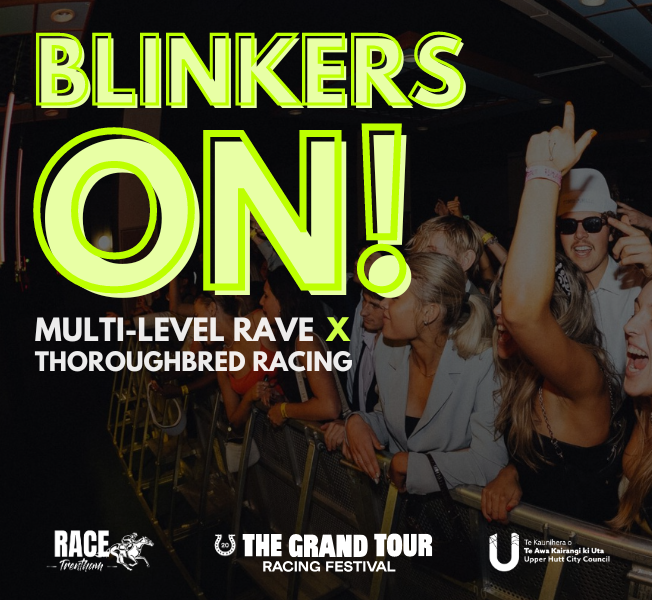 Kickstart summer in style with Blinkers On!
Put your blinkers on and prepare for an unforgettable day out that combines the thrill of thoroughbred racing with the sounds of Wellington's finest up-and-coming disc jockeys. Whether you're a seasoned party animal or new to the scene, Blinkers On! promises an experience like no other. Gather your crew, dress to impress, and get ready to create memories that will keep you buzzing all summer long! R18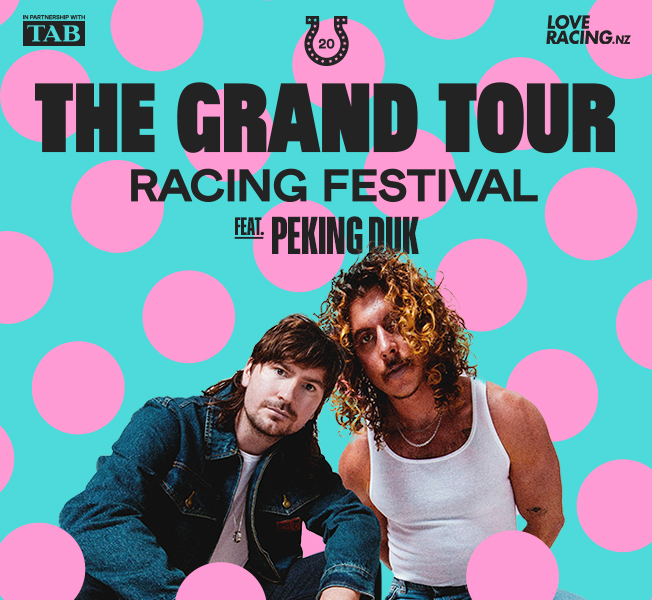 The Grand Tour Racing Festival is back!
Celebrate the best Thoroughbred racing on the track, and all the action off the track too. Eat, drink, and get racy at New Zealand's ultimate racing festival, featuring SIR DAVE DOBBYN at Telegraph Day and PEKING DUK at NZCIS Wellington Cup Day. An unmissable event series with all the ingredients of a perfect day out! Round up your crew and book today. It's one hot ticket!